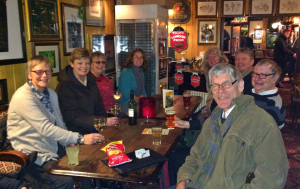 As is often the case, our Monday evening rehearsal went well, followed by the traditional adjournment to a nearby pub for several of us.
Our conversation ranged from discussions of the music we'd just been singing, to more philosophical and weighty matters, such as the next episode of "Sewing Bee" that would be on the TV soon!
As usual, a splendid time was had by all.